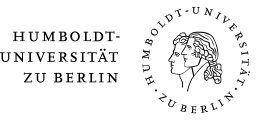 Profile
The unit for Digital History is concerned with the use of digital media and tools for historical praxis, presentation, analysis and research. Increasingly defined as a branch of the Digital Humanities, Digital History centers its work around the innovative application of new communication technologies used online. It represents an evolving field shaped by databases, hypertexts and networks, in which historical knowledge is either communicated or collectivelly developed. New digital history projects therefore rely on creativity, cooperation and technical innovation. Future areas of focus will center on practices of text mining and visualization. Digital History also represents a rapidly changing field – for which new methods and formats are continually being developed.
Digital technology presents unit curriculum and research with new opportunities to record, communicate, preserve and convey source material, documents, artifacts and knowledge about the past. However, there are many technical, scientific and cultural questions and challenges associated with it. The field of Digital History therefore aims to operate at an interdisciplinary interface. It achieves this by integrating methods and findings from computer science, information and documentation science as well as various other disciplines into the professional context of History. This position is also reflected in long-pursued projects of the Digital History unit; particularly in the following three projects:
H-Soz-u-Kult is a specialized internet forum and moderated information and communications platform for historians. It publishes scientific news and publications and provides access to current articles from the academic world via its website, email and RSS-feeds. After registering with H-Soz-u-Kult participants may subscribe to various editorial columns and readers can publish relevant information from their ongoing work. H-Soz-u-Kult is read by more than 22,000 email subscribers; it enjoys particularly strong readership within historical institutes in Germany, Austria and Switzerland. Contributions from related specialist forums History.transnational and Contemporary-History-Online have helped to augment the editorial range of H-Soz-u-Kult since 2004.
Clio-online is an online education portal for the historical sciences. As an informational platform, it contains technical, subject-specific information and offers opportunities for comprehensive metasearches as well as an overview of available digital resources and services. It also houses a web directory for research projects, institutions, catalogs, reference books and materials. Interested parties can obtain detailed information on the latest offers and themes of the historical sciences under its headings for institutions, communications, opportunities (employment, etc.), search function, publications, portals and theme websites.
The education portal European History publishes historical material (texts, statistical data, pictures, and maps) as well as representations of Europeans and their history from the 18th century until present day.
It engages a variety of topics to address European history from multiple perspectives – examining its similarities, differences and interdependencies as well as conflicts between nationalism and globalization. This approach allows the past to be interpreted and conveyed within a structured set of questions and themes. The portal is a technical and organizational platform accessible to historians, scholars of other related disciplines and the general public that is designed to facilitate access to information relevant for teaching and research. It is a modular topic-focused network for research and teaching at universities, research institutions and schools of higher education