Chair for Modern and Contemporary History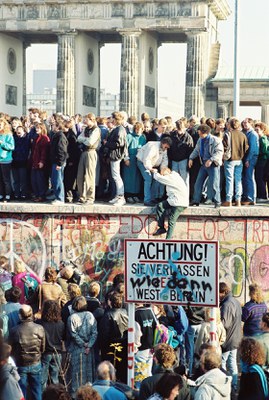 Humboldt-Universität zu Berlin
Institut für Geschichtswissenschaften
Unter den Linden 6
10099 Berlin
Secretary:
Mail: sabrow-buero (at) hu-berlin.de
The unit for Modern and Contemporary History specializes in the era of High Modernity – an age permeated by the search for an effective social, mental and national order in a shifting world. Primary research and teaching efforts examine political and cultural forms and caesuras of volatile confrontations between various societal models in the 20th century. Curriculum combines the political history of ideological competition between democracy and dictatorship from 1917-1991 with the reception history of Germany and Europe's forgotten, repressed, surmounted and reappraised dictatorial past. The unit also addresses the role of contemporary history as a science – whose educational objective must be investigated and interpreted in the time of communicative memory.
Research activities concentrate on the history of the GDR, the Federal Republic of Germany and Berlin during its division, the transformation of political culture in the 20th century, the history of historiography, historical culture and biographical research.