May 19 - June 30, 2021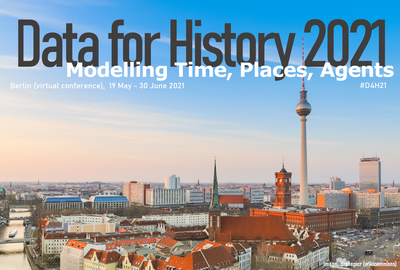 Annual conference of the Data for History Consortium,  an international community that aims to improve the interoperability of historical data on the semantic web. This year's conference will focus on current ideas and practices in modelling time, places and agents as historical data and aims to better understand their impact on the concrete historical research process. In all of this, particular emphasis will be put on the exchange within the community.
Due to the current situation surrounding the worldwide Sars-CoV-2 pandemic, the conference will take place exclusively online via the Airmeet platform. Registration and participation are free of charge. All interested parties are cordially invited. For information on the programme and abstracts, please visit the conference website.