Recent publications and news
Laetitia Lenel receives the Humboldt Award 
For her dissertation "The Hopeful Science. A Transatlantic History of Business Forecasting, 1920-1960", Laetitia Lenel has now been honored with the Humboldt Award 2021.
How is it possible that most people agree that economists generally fail to foresee recessions and that forecasting has nevertheless not lost its appeal and importance? This paradox has formed the starting point of The Hopeful Science. By tracing the transatlantic history of business forecasting between 1920 and 1960 and its implications for economic and political decision-making until the late 1980s, this dissertation looks for an answer. In five chapters that focus on the origins and the transnational and, in some cases, global circulation of five different forecasting tools and techniques, this dissertation investigates how the role of business forecasting has changed over the course of the twentieth century, and how this was both a factor and an indicator of a changed conception of economic change and economics' place in it that, in turn, shaped economic and political decision-making. As The Hopeful Science argues, business forecasting has produced several, often unforeseen and unintended effects, and in the process turned into an indispensable tool to reduce economic uncertainty and stabilize the capitalist order.
---
Laetitia Lenel on the development of economic forecasting tools
In two recently published articles, Laetitia Lenel investigates the development of economic forecasting tools. In her article "Searching for a Tide Table for Business. Interwar Conceptions of Statistical Inference in Business Forevasting," she examines a process of profound change in the methods and beliefs of the Harvard Committee of Economic Research, in the early 1920s. 
In "The Formation of the NBER. Insights from the Rockefeller Archive Center," Laetitia Lenel provides an overview of her current book project and offers insight into the history of the National Bureau of Economic Research. Therefore she makes extensive references to the sources of the Rockefeller Archive Center, which provide the most profound insights into the early history of the NBER.
---
German corporations during the Nazi occupation of Ukraine - Martin Lutz and Kim Christian Priemel
While German business's complicity in Nazi-era crimes from "Aryanization" to forced labor and mass murder has been well documented by historical research, corporate expansion into occupied Europe has received much less attention. Beyond plundering and labor recruitment we still know little about what German companies actually did abroad and whether it mattered to the actual war effort. The present article follows several electrical and construction companies, among them Siemens, AEG, and Philipp Holzmann, to wartime Ukraine, the most important arena of German economic exploitation in Eastern Europe. It traces their role within the occupation regime, their crucial contribution to the war, and their own goals in the process. Through a detailed examination of the giant, world-renowned hydroelectric power plant DniproGES (Dneprostoi), we argue that private business both literally and metaphorically powered German conquest, occupation, and the continuing war effort.
The article was published in "The Journal of Modern History" in September 2021.
---
Call for applications:
Masterclass – The Role of Memory in Economics and History
Organizers: Stephanie Ettmeier (DIW Berlin and Freie Universität Berlin), Marie Huber (HU Berlin), DFG Priority Programme 1859 "Experience and Expectation"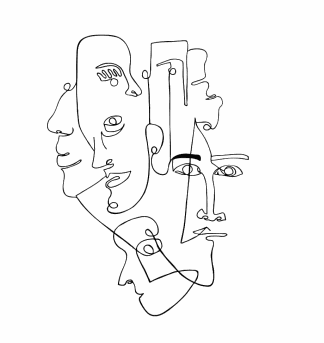 Topic
How are individual and collective memories of extreme economic moments produced in a community? How do these memories translate into the political economy and shape the realm of possibility of macroeconomic policies? Why is some statistical data and economic policy represented more factual than other in the historical narration of national economies? How do some economic indicators become more powerful symbolic frameworks than others and receive different degrees of affective intensity? How can methods and key concepts of memory studies inform and enrich the historical and economics analysis related to these questions? Taking our own research projects – dealing with the postcolonial economy of Francophone West Africa, and the recovery of the German economy from the Great Depression under the Nazis from 1933 onwards, respectively – as a starting point, we want to invite others working on economic experiences and expectations to discuss these questions with us. In a critical thinking and discussion focused workshop format we want to strengthen interdisciplinary conversation and provide methodological impulses for a broad range of research topics.
---
Felix Römer talks to WDR about the lack of data on social inequalities in the pandemic.
The topic of economic inequality, i.e. poverty, income and wealth distribution, has been neglected in the Federal Republic since the postwar period. This was due, among other things, to the fact that official statistics hardly produced any data on social and economic inequality.
The serious gaps in data collection can be seen especially in comparison with other countries, which Felix Römer also emphasizes in an article for the Freitag on 18.03.2021.
---
"Evolving Knwoledge Regimes" - Felix Römer on the history of statistical knowledge about economic inequality in the UK
Felix Römer presents a chronology of knowledge regimes that underwent several transformations from the postwar knowledge regime to the social-democratic knowledge regime in the mid-1970s to the neoliberal knowledge regime in the 1980s and 1990s. In particular, he highlights the dominating position of civil servants and government statisticians in shaping official statistics that informed public debates, imaginations of society, and political decision making on issues of poverty, income, and wealth distribution. Methodologically, the article contends that the concept of knowledge regimes provides a useful analytical tool to investigate changing historical configurations of knowledge production. Analyzing knowledge regimes focuses attention on historical social orders, practices, norms, hierarchies of authority, and power relations that have bearing on the production and dissemination of knowledge.
"Evolving Knowledge Regimes: Economic Inequality and the Politics of Statistics in the United Kingdom since the Postwar Era" was published in "A Journal on the Formation on Knowledge" in autumn 2020. 
---
Blog post by Martin Lutz at "Anabaptist Historians" about kinship and economic interaction in the nineteenth century
In contrast to the previous research opinion Martin Lutz argues that family relationship played a significant role in shaping business strategies in the nineteenth century. In his work on the Siemens entrepreneurial family, for example, kinship appeared as a determining element of entrepreneurial cohesion. Martin Lutz is currently focusing on economic interaction in Anabaptist and Amish communities, which is still structured by familial relationships. In contrasting the two examples, however, it becomes apparent that American Anabaptists are as 'kinship-hot' and 'modern' as the emering bourgeois class.
"What's All in a Name: Kinship in the Nineteenth Century" was posted on March 15, 2021.
---
New publication
"Developing Heritage - Developing Countries. Ethiopian Nation-Building and the Origins of UNESCO World Heritage, 1960-1980" by Marie Huber
By expanding the tourism sector, many developing countries hoped for an economic upturn in the 1960s. At the same time, the construction of national heritage was of great political importance. In her new book "Developing Heritage - Developing Countries", Marie Huber describes how cultural heritage was restored in Ethiopia through UNESCO programmes, but also how state cultural institutions were established, thus achieving above all an increasing politicisation of cultural heritage.

The book was published on 23.11.2020, printed and as e-book in open access (funded by the Gerda Henkel Foundation and the Humboldt University).