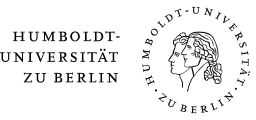 Colloquium for the History of Knowledge | Winter Semester 2019/20
Please find the plan for Colloquium as .pdf here
Date: Wednesday, 10.00 a.m.–12.00 p.m., Friedrichstraße 191-193, Room 5028 (5.th floor)
Please note possible date and room deviations.
23.10.2019

Jenny Bangham (Cambridge), Living collections: the care, affect, curation and movement of laboratory Drosophila
Fällt krankheitsbedingt leider aus.

30.10.2019

Mathias Grote (HU Berlin), Moderne Wälzer – Wissenschaft und Enzyklopädismus, ca. 1880-1930                                   

Habilitationskolloquium, abweichend 15:30-17:00, Hausvogteiplatz 5-7, R. 0007

13.11.2019

Sophia Graefe (HU Berlin), Verhaltenswissen. Schreib- und Beobachtungsszenen des Verhaltens am Zoologischen Institut der Humboldt-Universität zu Berlin (1948–1968)

20.11.2019

Jan Hansen (HU Berlin), Alltagswissen und die Geschichte der Aneignung von Infrastrukturen (1850–1940)

27.11.2019

Alexa Geisthövel (Charité), Psychiatrische Deutungsmacht revisited: Strafrechtliche Begutachtung im geteilten Berlin, 1960-1980

11.12.2019

Onur Erdur (HU Berlin), Die Fremden. Über die kolonialen Wurzeln der französischen Theorie, 1945-1998

18.12.2019

Monika Wulz (ETH Zürich), Ökonomien intellektueller Arbeit. Eine Kartierung 1870-1930

08.01.2019

Sophie Ledebur (HU Berlin), Wie misst man die Spitze des Eisbergs und sein Ganzes? Perspektiven auf eine Geschichte der Dunkelziffer

15.01.2019

Kerstin Pannhorst (HU Berlin/MPIWG), Irideszenz und Differenz. Vom Wert taiwanischer Insekten um 1910

22.01.2019

Frederic Ponten (Regensburg), Die Identität des Feindes. Erik H. Erikson, Margaret Mead und die Erfindung der Re-education

29.01.2019

Casper Andersen (Aarhus), A history of decolonization? Oral history and the question of knowledge in UNESCO's General History of Africa project 1963-1993

05.02.2020

N.N.
The seminar is open to all. Please register in advance: susanne.saygin@hu-berlin.de 
Organisation and contact: Prof. Dr. Anke te Heesen (anke.te.heesen@hu-berlin.de)