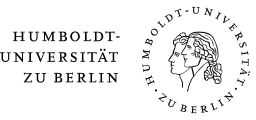 What is History of Science ?
Introductory reading

 

Important links

Michael Hagner's Ansichten der Wissen- schaftsgeschichte (Perspectives on the 

History of Science) offers insight into the historiography of science, its interrelations 

with other fields of the humanities as well as its objects and aims. The introduction to 

this collection of essays, first published in 2001, can be downloaded here.

 

 

 

The website "Wissensgeschichte in Berlin" (History of Knowledge in Berlin) informs 

students as well as an interested public about teaching and research activities.  

Please note the course catalogue ('KVV', including lectures and seminars of all 

Berlin universities) and the "Berlin Kalender", which lists colloquia, workshops and 

conferences.